Back in 2010, I remember hearing at the global CPCU designation conferment that 400,000 open jobs were forecasted to be available in the year 2020. This seemed almost inconceivable at the time, but we now realize that the talent crunch, which has been exacerbated by the pandemic, is more severe than the industry could have predicted. As more senior professionals begin to retire in what's being called the "Silver Tsunami," the whole industry needs to address the aging demographic and ensure they're offering compelling employee propositions to draw in new talent.
It might sound cliché, but I tell most people that I (very fortunately) "fell" into insurance initially; however, it didn't take long for me to discover all the ways our industry helps keep the world moving. I've served in a variety of roles over my time in the insurance industry, including at a global insurance carrier, a regional insurance brokerage, and a national third-party claims administrator, prior to moving into my current position in the carrier claims TPA space.
Our industry continues to innovate, integrating more decision support tools into everyday business processes. This will allow the next generation of insurance professionals to focus on creative problem-solving and other high-impact activities, making real change for policyholders and carriers. There is also an immediate opportunity for new entrants to be on the leading edge of the data and technology sea change that's happening in the insurance industry right now. This is where the war for talent will continue, with our industry needing to shake off the preconceived notions of our work. My expectation is that, as the industry changes, more new and high-caliber professionals will be drawn to it, and we all will provide a higher level of service to our clients in the years ahead. In the meantime, we need to do a better job of letting people know and understand the career opportunities within insurance.
This October, I will be presenting the keynote address at the AIRROC annual forum. The topic I will cover focuses on how companies can attract the next generation of talent. Here are a few key recruitment strategies that can be put into practice now at your company to help engage prospects:
Highlight the Value of "Good Work"
Historically, the insurance industry has not done a great job of telling the story of how we help people and companies recover after a loss and just how rewarding a career in our industry can be. Finding a deeper sense of meaning and contributing something positive to society is quickly becoming a must-have for potential job candidates. Nothing in business happens without insurance providing support. Our industry is the oxygen that allows commerce to happen. Additionally, protecting the property and financial futures of individuals is a cornerstone of what we do. We have to get that message out more and in a more positive manner.
Lifelong Learning Opportunity
There is always one more thing to learn, and our industry is most definitely not an exception. The wave of retirees exiting our industry, taking decades of institutional knowledge with them, has created a vacuum, opening an opportunity for new hires to earn certifications and advanced degrees that will make them indispensable throughout their careers.
Showcase Today's Technology Applications and Innovations
Our industry has decades' worth of data that is beginning to be harnessed by new technology applications to help businesses make smarter, data-driven business decisions. Now is the perfect time for smart, analytical talent to join the insurance industry to apply new strategies and use data to drive superior results at organizations.
Focus on Career Growth Potential
Unemployment in the insurance industry consistently falls lower than the national average. Career paths in the insurance industry feature stable work and strong income potential with low unemployment. For example, many claims professionals find a unique career path with options that help keep them engaged while ensuring they're able to pursue their professional goals and hone their skills in a tailored and inclusive environment.
More about AIRROC
AIRROC's mission is to promote the common interests of insurance and reinsurance companies with legacy business by improving professional and managerial standards as well as by enhancing knowledge and communications within the industry. Find out more about the association's mission and register for the upcoming Legacy Transactions & Networking Forum taking place on October 16–18 in Jersey City, New Jersey, here.
About Chris Hampshire
Chris Hampshire works with leading P&C carriers and program administrators to design impactful claims management programs as a Vice President of Sales in Gallagher Bassett's Carrier Practice. Chris began his insurance career in 2003 and, over the past 19 years, has helped lead the business development efforts for a national carrier, regional brokerage, and a national TPA prior to his role with Gallagher Bassett. He was elected the global CPCU Society President in 2022 after serving as the President-Elect in 2021.
Connect with Chris Hampshire, VP, Carrier Practice Sales via LinkedIn or email.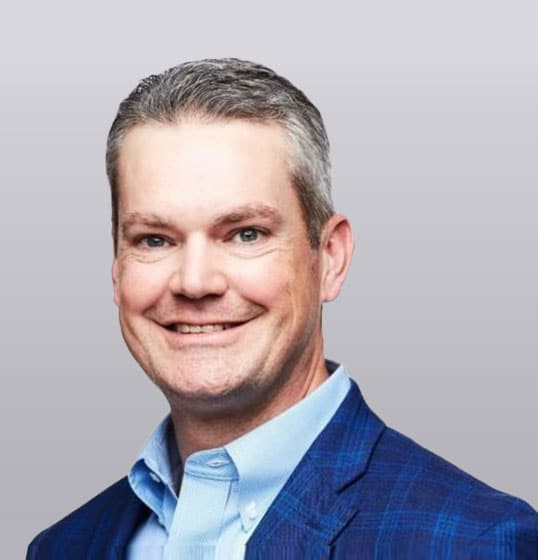 Chris Hampshire
VP – Carrier Practice Sales